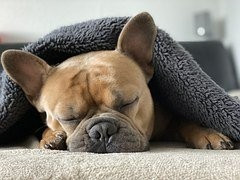 Legend Acres Covid-19
Policies and Procedures
Due to COVID-19 and keeping our clients and their pets safe during this time of opening for In person sessions. Legend Acres has the following policies in place in accordance with the CDC, American Kennel Club, State of Arizona, State of Tennessee, and the City of Surprise.
Legend Acres online store is open 24/7 with drop shipping, curbside pickup, and home delivery.
Legend Acres group classes are only available online at this time to reduce exposure to our clients and pets.
Online Sessions are available for all our courses, testing, assessments, and service dog training.
In person sessions in Arizona, Kentucky and Tennessee are limited to immediate family only and are being conducted at the location of your choice.
In home sessions : Trainers are not required to wear masks, however practice sanitary practices of hand washing and hand sanitizer between sessions. Trainers are to reschedule training session if showing symptoms of fever or cough. Legend Acres encourages high risk clientele to take whatever precautions they deem relevant to ensure their safety to include sessions outdoors, wearing of masks and gloves.
Codobe Sessions: Private Sessions to include immediate family only (Semi-private and Group Classes available online only) Codobe practices include security key fob entry, clients are escorted in and out the building directly to training room, spacious parking, outdoor spaces for training, rooms are sanitized between sessions and at the end of each day, masks and gloves are welcome, common use items such as ink pens and clip boards are sanitized between use. Sessions are by appointment only and scheduled with a buffer to prevent clients from passing in close proximity.
American Kennel Club Testing Changes
The following test modifications are in effect until December 31, 2020.
Test Modifications – AKC S.T.A.R. Puppy
ITEM AS IT IS CURRENTLY WRITTEN MODIFICATION
Walks by other people 5 ft. away Extend distance to 6 ft. away

Test Modifications – Canine Good Citizen

Handshake with Evaluator (greeting) Handler/Evaluator pretend handshake or
elbow bump, evaluator greets handler
Walks through a crowd Crowd and dog owner wear masks, adjust
distance to 6 ft., crowd is Evaluator plus 2
Shake hands (distraction dog) Handler/helper pretend handshake or elbow
bump

Test Modifications – AKC Community Canine
Walks through a crowd Walk by people at 6 ft.
Dog walks by distraction dogs – 2 ft. Walk by dogs at 6 ft.
Sit/stay in small group 3 ft. apart Add distance to 6 ft.

Test Modifications – Urban CGC
ITEM AS IT IS CURRENTLY WRITTEN MODIFICATION
Walk through a crowd on busy sidewalk Stay 6 ft. away from people on sidewalk
Stay Safe – Enjoy Your Dogs