Meet the Team
Meet the Qualified Caring Team of Legend Acres. Together they make a fantastic team in creating a wonderful environment conducive towards your pets health, physique and well being.
Lead Certified Dog Trainer
Certified Riding Instructor
Surprise, AZ
Kristi May Founder and Lead Instructor of Legend Acres. I have a bachelor's in Animal Health Technology/ Pre-Veterinary Medicine from Murray State University. A Masters in Animal Science with a Veterinary Practice Manager Certification from Murray State University. I was a Graduate Teaching Assistant at Murray State University in the Animal Health Technology Program. I am a certified Dog Obedience Instructor through Animal Behavior College. AKC Evaluator, CHA Certified Riding Instructor, and CHA Certified Equine Facility Manger. I have a Certification in Equine Nutrition from University of Gelph and a Cognitive Canine Behavior Certification from Duke University.
Level 2 Certified Dog Trainer
Murray, KY
Welcome to Kelley our newest addition to the Legend Acres Team!!! My name is Kelley Shaw and I am a Certified Canine Obedience Instructor - ABCDT at Legend Acres. I completed my externiship with Animal Behavior College in 2019 at Legend Acres and started teaching in the Spring of 2020. I have a Bachelors Degree from Murray State University in Equine Science. I am from in Eldorado Illinois. I was and am so excited to have one of my biggest dreams come true and be able to help dogs and their owners! I live with my husband and 2 dogs live in beautiful Western Kentucky on our 25 acre farm. Kelley is teaching classes starting May 1st in Middle Tennessee and Western Kentucky you can book her directly by clicking Book Now!!!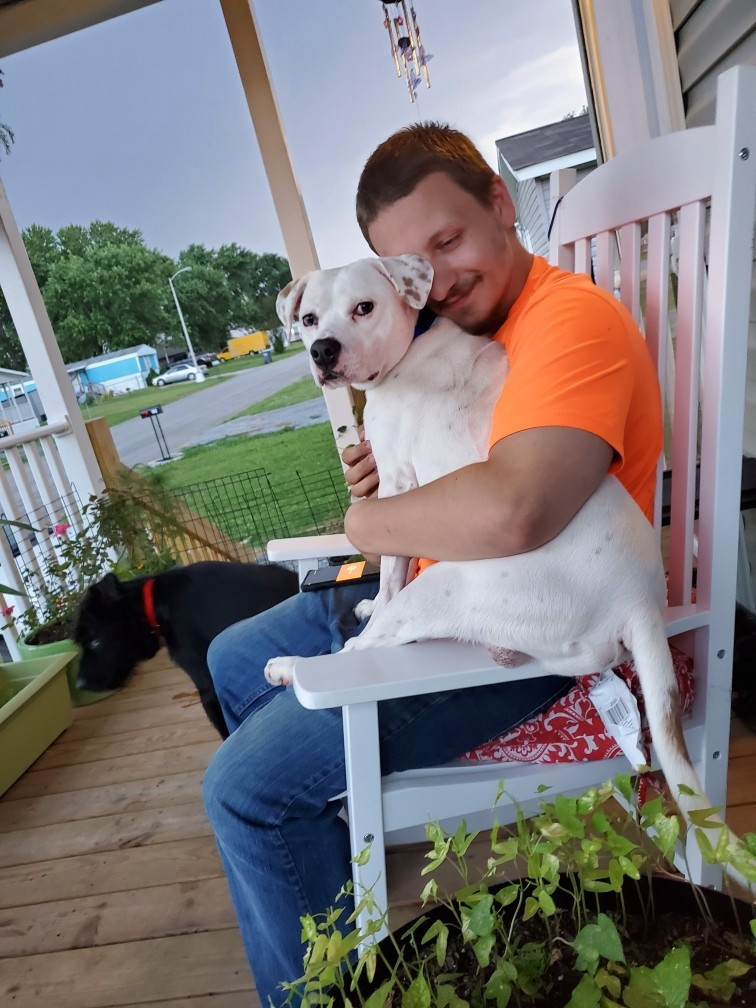 Mentor Trainer
Clarksville, TN
Hello!My name is Colby Davenport and I am truly honored to be a part of the Legend Acres Team! I have proudly served as Lead Dog Trainer and AKC Evaluator for Petco's Positive Reinforcement Dog Training Program. However, my ultimate goal is helping our Veterans cope with the invisible scars they come home with by being a Service Dog Trainer at Legend Acres. Being a Veteran of the Army myself I too personally deal with these challenges on a day-to-day basis. Working with dogs and their pet parents gives me a sense of empowerment and fulfillment. I am supported by wife(Jess), son(Chenoa), Royal(my first rescue Pit), Moon(Schnazer-husky mix), and Luna and Raven(Great Pyrennes-Pit Bull mix). My wife and I are huge Pit Bull breed advocates or as my son affectionatly calls them, his "Pibbles".
Mentor Trainer
Kingman, AZ
Hello my name is Morgan. I'm from Kingman, AZ and moved to MI when I was 8 but have lived in Surprise, AZ for about 6 years. I am currently attending Estrella Mountain Community College and Commercial Divers International. My goal is to become an underwater archaeologist in the pretty distant future. I am learning to be a dog trainer because I love my dogs and the bond training gave me with them and I want to help others achieve the same thing. My favorite hobby is actually spending time with them since I work so much. Weather permitting, we love to go hiking, swimming, take car rides, eat ice cream, and hopefully someday I can take them camping. I have two dogs: Ranger, a 2 year old GSD/Rottweiler mix, and Calli who is a 5 month old GSD. I also recently lost my 12 year old Dachsund, Lucy. Ranger and Calli are both very hyper but very loving dogs. Ranger is a rescue and loves to please and does everything he can to do that but he isn't the sharpest tool in the shed and that shows in a lot of what he does. I have found training to be really difficult but incredibly rewarding with him. Calli is very intelligent but has a mind of her own and can be stubborn which gives her a really fun personality. I am the middle of 3 girls.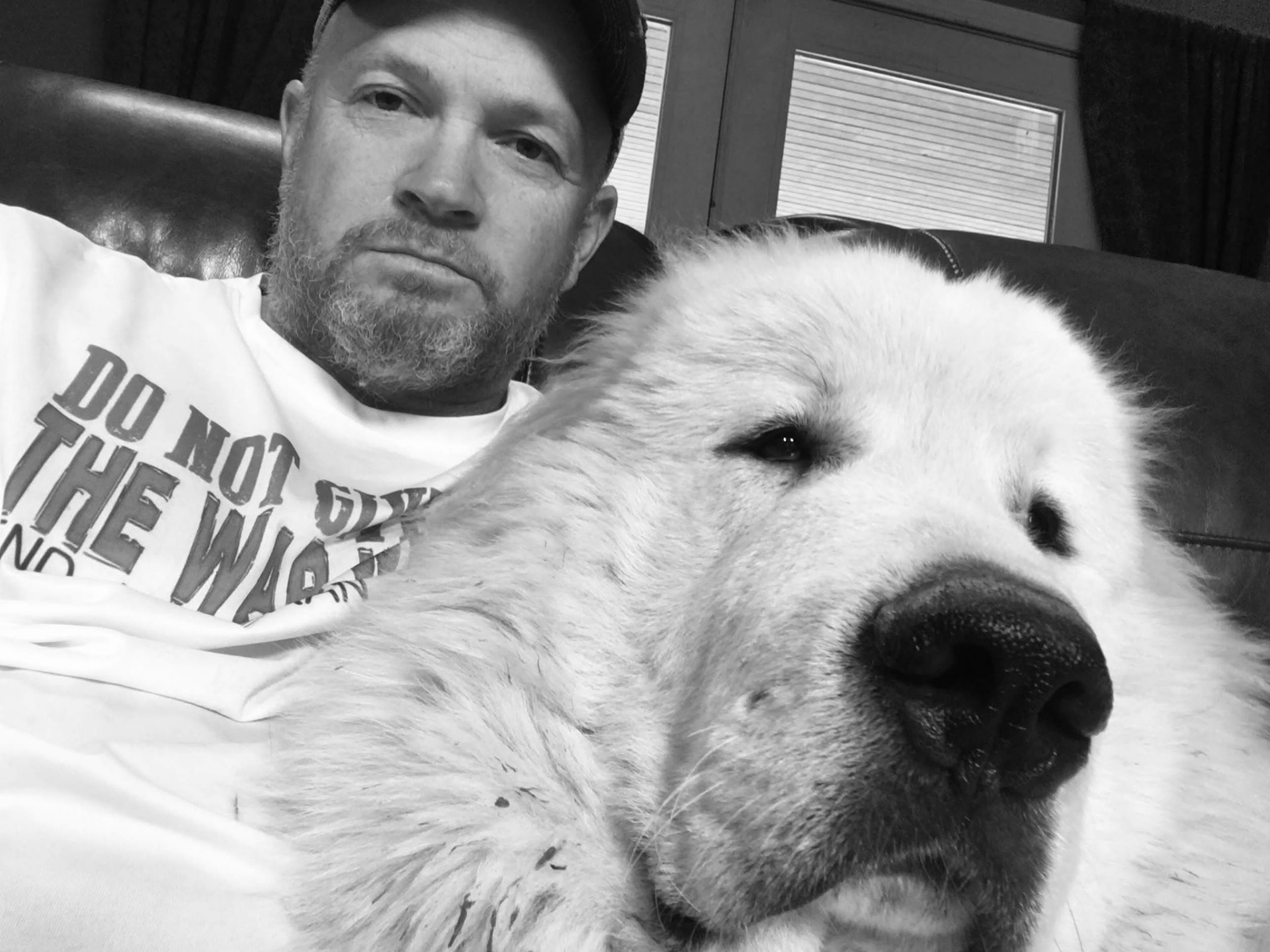 Mentor Trainer
Clarksville, TN
I am Terry Easter. I reside in Clarksville, TN on our family goat farm. We raise Myotonic Goats, Great Pyrenees dogs, and various breeds of chickens. We also raise a pair of Leonbergers that we train as therapy and service dogs. I am a retired veteran after 25 years of service in the Army. I have several deployments to Iraq and Afghanistan. I have earned a BA in Criminal Justice but currently work in supply chain management.
I am very interested in learning, training, and being a cheerleader for the betterment of dogs and furthermore their humans.
I am excited to be working, training, and learning with Legend Acres. I have found that the organization fits my needs and is the place I can support.
Mentor Trainer
Surprise, AZ
Hello, I am 21 and originally from Michigan. My whole life growing up I was surrounded by animals. Anything from dogs, cats, rabbits, lizards, rats etc we had it as a pet in our house! I absolutely love animals and can't be without one by my side. I have always had an urge to work with animals so I attend a few semesters at Baker College in Michigan for becoming a Veterinarian Technician. I realized that that profession wasn't for me so I went back to the drawing board! After recently moving down to Arizona to be with my fiancé, we adopted a 2 year old lab mix named Alice. With being a rescue she is not trained other than basic commands like "sit" and "shake". So I started looking into trainers for her and soon realized that becoming a dog trainer would be something I would be great at if given the opportunity. I absolutely love any and all animals and would love nothing more then to be around them all day. Hearing that being a dog trainer is a very rewarding career has convinced me to put myself out there and give it everything I've got! Welcome Delaney and if you sign up for the Online Group Class on August 1st you will get to meet Delaney and Alice who will be assistant instructors!!!!
Administrative and Marketing Director
Surprise, AZ
Hello my name is Mary Burch I am from Mississippi and have been in Arizona for the past 24 years. I have a college education in nursing and criminal justice. I have a history of hospitality and marketing that started with representing companies at trade shows. I have a passion for working with people and have been in marketing over three years before coming to Legend Acres as the Marketing Director. I enjoy interacting with clients and people in the community and sharing the work that Legend Acres offers. I love to travel and spend time with my three kids and my two dogs.
Mentor Trainer
Surprise, AZ
Hello I am Michelle Geist I am just beginning my journey as a dog trainer with Legend Acres. I also have plans to breed Boxers for use as service and therapy dogs. Additionally, I also intends to breed Mini Boxers, which are a hybrid of Boxers and Boston Terriers, for use as emotional support and facility dogs. By both breeding and training these special animals, I am excited about investing in the lives of others for the rest of hers.
Mentor Trainer
Surprise, AZ
Hello! My name is Stacey Peterman. I moved to Arizona six years ago with my amazing family. I am married to my very proud Marine husband and we share two fantastic sons. I hold a Bachelors degree in Psychology and a Masters degree in Education. I love learning and am always looking for a way to go back to school. I currently teach 6th grade language arts.
Before going in to education, I was lucky enough to have a thrilling career as a canine rehabilitation technician, which is essentially a physical therapist for animals. This is where I realized that my passion and love for working with animals could actually become a career.
For as long as I can remember I have wanted to be an animal trainer. Dog training truly brings together two of my favorite things, teaching and dogs! I grew up on my family's horse ranch in Colorado and was always surrounded by animals. We share our home with two rambunctious Australian Shepards, Onyx and Jasper as well as the feline ladies of the house, Ginger and Hermione. Onyx has completed multiple levels of training and loves working as a therapy dog. Jasper has just passed his AKC Star Puppy and hopes to one day join his big brother as a therapy dog. These two active boys love to hike, swim, wrestle and work on their training exercises!
I look forward to continuing to learn and grow as a dog trainer.
Level 1 Certified Instructor
Surprise, AZ
Cathy Gushulak, KPA-CTP, CAMT
Cathy has been training, and competing with dogs for more than 25 years. She and her dogs have fun participating in Agility, Conformation, Drafting, Herding, Lure Coursing, Nose Work, Obedience, and Rally. As a certified Clicker Training Partner with the Karen Pryor Academy (KPA-CTP), a certified Animal Massage Therapist (CAMT), and Groomer, Cathy jokes that her life has "Gone to the Dogs". Using Positive Reinforcement Training, Cathy is committed to helping pets and their humans grow a strong bond and have a happy life together.